Welcome to the website of IxD&A
(https://doi.org/10.55612/s-5002-000)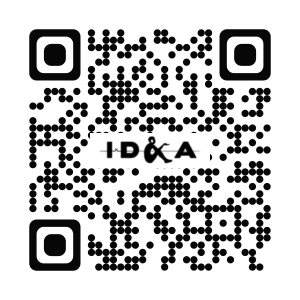 print and use the IxD&A Journal QRCode at your will
open access (OA) SCOPUS and ESCI – WoS (Emerging Sources Citation Index – Web of Science) indexed Journal!
2021 SJR Rankings  – SJR = 0.353
• Design/Architecture: Q1 – In the world: 32nd (10th among OA journals; 7th among OA+WoS journals)
• Media Technology: Q2 – In the world: 25th (3rd among OA journals; 2nd among OA+WoS journals)
• Social Science: Q2 – In the world: 246th (39th among OA journals; 29th among OA+WoS journals)
• Human Computer Interaction: Q3 – In the world: 86th (22nd among OA journals; 13th among OA+WoS journals)
• Computer Science Application: Q3 – In the world: 447th (115th among OA journals; 79th among OA+WoS journals)
• Education: Q3 – In the world: 701st (139th among OA journals; 101st among OA+WoS journals)
(1st in Italy – the country of the publisher – in all the domains of reference)
NEWS:
• On March 2022 the editor of IxD&A (ASLERD) became a member of Crossref and allow IxD&A to assign DOIs to the journal, to the issues, and to the published papers. The deposit of DOIs started with issue N.50 and, asap, will be back-extended to all the previously published issues.
• On the occasion of the integration of videos in the IxD&A website the journal took another step into the future and started to issue blockchain-anchored e-certificates for the authors and the guest editors that take part in the Meet the Authors events by introducing the corresponding issue and presenting their own papers.
• Inaugurated the video era (the third one) of IxD&A journal with the event 'Meet the Authors' of special issue N.47
An overview of IxD&A Journal @ Meet the Authors N. 47
• On April 2021 inaugurated the IxD&A Youtube channel -> link
• 2024 Open call for special issues and focus sections: is now online -> read the call
Notification with feedback to the proponents: within 30 days from the date of the proposal submission 
•  SCOPUS coverage of IxD&A has been back-extended till Winter 2008 (Issue N. 3-4)
• N. 54 is now available for reading and downloading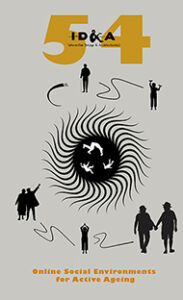 includes a focus section on 'Online Social Environments for Active Ageing'
Guest editors: Ana Isabel Veloso, Carlos Santos, Sonia Ferreira, Liliana Vale Costa
and regular papers
link to the Table of contents
Next issue:
• N. 55 (Winter 2022-2023)
'Smart Learning Ecosystems and Regional Development 2022'
Guest editors: Mihai Dascalu, Patrizia Marti, Francesca Pozzi
submission closed -> link to the call 
• N.56 (Spring 2023)
'Hybrid Games and Interaction Design'
Guest editors: Nelson Zagalo, Micael Sousa, Ana Patrícia Oliveira, Fotis Liarokapis
submission closed -> link to the call  
• N.57 (Summer 2023)
'Competence-based education: from school to responsible citizenship, wellbeing, and democracy.'
Guest editors: Stefania Bocconi, Stefano Cacciamani, Romina Cachia, Arianna Sala, Nadia Sansone
submission closed -> link to the call
Open calls:
• N.57 (Summer 2023)
'Age Against the Machine: A Call for Designing Ethical AI for and with Children'
Guest editors: Sumita Sharma, Eva Durall Gazulla, Marianne Kinnula, Nitin Sawhney
link to the call
• N.58 (Autumn 2023)
'AI for Humans and Humans for AI: Towards Cultures of Participation in the Digital Age'
Guest editors: Renate Andersen, Vita Santa Barletta, Anders Mørch, Alessandro Pagano
link to the call
'Design Education for Hybrid Environments: Pedagogies, frameworks, and tools for crafting next-generation physical-digital spaces'
Guest editors: Daniel Rosenberg Munoz, Dina El Zanfaly, Peter Scupelli, Daragh Byrne
link to the call
Preliminary communication on further scheduled issues:
• N.59 or 60 (Winter 2023 or Spring 2024 to be defined)
'SLE as engines of the twin transition'
Guest editors: Mihai Dascalu, Oscar Mealha, Sirje Virkus
• 'Technologies, Tools, and Techniques for Online Design-Based Activities with Children'
Guest editors: Naska Goagoses, Heike Winschiers-Theophilus, Erkki Rötkönen, Tariq Zaman
• 'Designing for People in Human-Robot Collaboration'
Guest editors: Stine S. Johansen, Alan Burden, Eike Schneiders, Alexander N. Walzer
• N. 61 (Summer 2024)
'STEAM teaching and learning: advances beyond the state of the art'
Guest editors: Hector Cardona-Reyes, Carlos Alberto Lara-Álvarez, Miguel Angel Ortiz Esparza, Klinge Orlando Villalba-Condori
Citation of papers published on IxD&A  
We recommend using the following citation schemes (to be adapted to the specific Journal format):
Surname1 N1., Surname2 N2., Surname3 N3.: Paper Title, Interaction Design & Architecture(s) – IxD&A Journal, N.23, 2014, pp. 15–30
Submission of regular contributions
is always open -> click here
IxD&A implements the Gold Open Access (OA) road to its contents with no charge to the authors (submission & paper processing) and implements a veritable 'place' (in contrast to the largely diffused 'electronic no places') and community trying to balance the sense of belonging to a community and promotion of the individuals.

If you wish to help us in improving the quality of the journal, please contribute. Any small contribution will be very much appreciated.
Donations are collected through the non-profit scientific association ASLERD. Information about funds collected and their usage will be published periodically on this website.
Thank you in advance for the support of your journal and your community.
IxD&A fully supports the IEEE Statement on Appropriate Use of Bibliometric Indicators
-> link to the short version
-> link to the full .pdf document
IxD&A Indexing
o -> Aims, scopes, and editorial policy
o -> Topics of Interest
o -> People
IxD&A is also on Linkedin (visit and join the group).